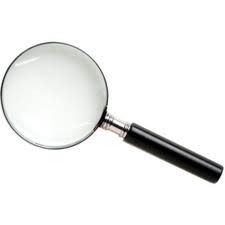 Background checks are a regular part of life. There are many reasons why individuals and companies conduct a background check, and while it may feel like an invasion of privacy, most entities complete it in order to protect themselves. While the information contained in each report can vary from state to state, it also normally includes all information that is part of the public record.
What Is In It?
The simplest type of check is conducted by prospective employers when they use a Social Security scan by running the person's Social Security Number through E-Verify, which is an Internet tool created by the Department of Homeland Security and the Social Security Administration. This scan can provide information such as the person's name, address, age and previous addresses. Additionally, investigators can look at credit reports to verify the person's financial history. These checks are used by landlords and other property managers.
Driving records, criminal records, incarceration records, sex-offender registry records, other court and legal records, bankruptcy records and property ownership records can appear in standard checks. Additionally, military and discharge records, educational records, citizenship status, and personal and character references might be included. Investigators also include social media and Internet searches to find out about a person's background since they can reveal a lot about a person's status and background.
How Far Back Does It Go?
Employers should only look at the last seven years of a person's history. Hiring practices do not permit any discriminatory hiring behavior based on information that addresses more than the seven years prior to the background investigation.
Who Can Perform It?
Employers often conduct background investigations on potential employees about their legal status, their skills and their character. Police officers perform them when they stop someone for speeding or another traffic violation and they run the person's license number to check their driving record and for any outstanding warrants. Lenders use these checks to verify if loan and credit applicants have a solid financial history before lending them money. Realtors and leasing agents also perform them before offering a rental agreements, as well as government agencies and lawyers.
Can It Be Altered?
Errors can occur and incorrect information can appear during an investigation. To challenge credit reports and other background information reports, the person should file a dispute with the reporting company and provide any evidence they have that the information is incorrect. This should start the process of changing the background report.