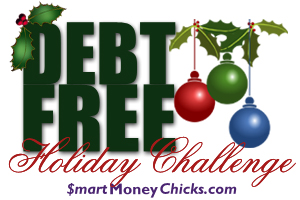 Approximately $52.5 billion was spent by consumers on the day after Thanksgiving (aka Black Friday) in 2011, according to the National Retail Federation. An average of over $400 was spent by each person on Black Friday in 2012. Rich or poor, though, one truth holds true of all consumers: Everyone should do a little homework and bargain shopping for all their purchases.
This is especially true for online shopping and on days like Black Friday. You can stand in lines for hours on end, maybe even camp out the night before, and blindly buy whatever gifts are on your list. Or you can plan it out a little better, do your shopping online, and save enough money to possibly buy more gifts – all while avoiding those long lines.
Combine Coupons with Sale Pricing
Combine promotional codes and digital coupons with current sale pricing. Keep in mind that sales pricing is already going to be drastically reduced on Black Friday. Most discounts will range from 25 percent to 85 percent on average, according to BFAds.net. You will be able to save even more money simply by using coupons whenever possible to reduce those prices even further. For example, having a coupon from your favorite store that allows you to save 15% off any order of $100 or more + free shipping can really come in handy.
Search for "Free Shipping" Opportunities
Another great way to save would be to actively search for opportunities that will allow you to not have to pay shipping costs for your purchases. One survey confirmed that over 40 percent of shoppers actively seek out deals for free shipping while 36 percent of online shoppers refuse to make any type of purchase without this incentive, according to the American Research Group.
Having this type of incentive can save you a large sum of money just in shipping and handling costs, especially if you are purchasing a bulk order. Such websites as Amazon and eBay offer free shipping for the majority of their popular products and offer discounted shipping rates for many of their other items. Therefore, these two websites would be a great place to start searching for holiday deals.
Explore All of Your Available Options
A general rule of thumb is to never allow a single savings opportunity to pass you by, regardless of how insignificant it may seem. For example, just because you would need benefit from using a 5% off coupon today does not mean that you would not be able to benefit from using that coupon a couple of months from now.
Never settle for the first offer that you come across because there could easily be an even better deal right around the corner. Shop around through a wide variety of online websites and traditional stores to make sure that you are getting the very best deal possible. Following these steps will allow you to potentially save hundreds of dollars when shopping on Black Friday.