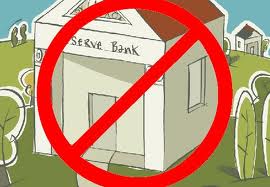 If you want to go into business for yourself, franchising often seems like an attractive alternative. You get a well-known brand, a place you can manage, sometimes you even have people from the franchisee to help you select a site for your new location or personnel to staff it.
Franchises can be great investments, and there are venture capitalists out there that want to fund your operation. One of the top venture capital firms is endowed with 3.45 billion in private equity funds. Don't let that number intimidate you though because with the right business idea you can find funding without seeking help from a commercial bank.
How Private Equity Works
Investors sometimes pool their money together with the goal of finding businesses to invest in. Each firm has different aims, but if you have a fresh new idea and can pitch a business plan, you can find private funding that you won't get from a bank.
Private equity is like asking someone to partner up with you. You have the ideas, and usually the means to execute, they bring funding and sometimes a good business sense to the pictures.
What could go wrong, right?
The truth is that an investor can really lend guidance to your ideas and help you plan for long term growth. Right now you're selling ceramics on Etsy, but an investor can help provide you with a storefront that will garner more profits. It's all in your attitude, so be sure to meet with people frequently when you're looking for an investor.
Where to Find Firms
Ask around to various business owners that you know. Some will be more forthcoming than others. If you have an attorney, inquire with his or her office to see if they have recommendations. Your banker may also know a private equity group that could help your business grow. Networking events in your area are another option, so places like Meetup.com might be helpful to find groups and places to network.
Improving Chances for Funding
One of the best things you can do is confidently pitch your ideas, so practice this frequently. The concept of an elevator pitch is a 30 second sentence or two that describes your idea. Enough time to get someone's attention and have them evaluate your idea while riding an elevator.
Get comfortable with these short speeches and prep a nice one liner to sum up what you plan to do. For those of you who are shy, look at it this way, it's not a 30 minute PowerPoint for your boss. Networking events are also fairly informal, so be prepared to meet a lot of people very quickly.  If you know other entrepreneurs with ideas, pitch them to get their opinions on your ideas. Funding through private equity is often a test of time and patience.
 Popular Companies
So you might be wondering about private equity and whether it's legitimate. Just ask these popular brands what they think:
·  Cisco
·  Intel
·  FedEx
·  Harrah's Entertainment Inc.
These are only four of the success stories from venture capitalism. The Silicon Valley has countless, including a venture capitalist arm called "Google Ventures" run by the search giant, whose investments include DocuSign for the signing of online documents. Despite lulls in bank lending, venture capitalism is at an all-time high. Don't wait until you need funding, start preparing for a pitch meeting now.