Starting a business is a huge undertaking requiring planning, execution and guts. Making your business grow in this competitive environment is even more of a challenge. If you want real success, you'll need to learn these important things first. They're the things every business owner must know to succeed.
Know the Importance of Obtaining Seed Money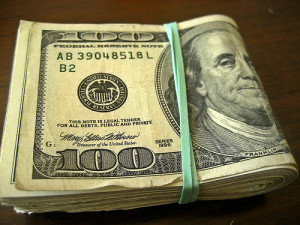 Image Via Flickr by 401(K) 2013
In today's business world, the most important thing is getting the proper amount of cash to fund your entrepreneurial ventures. That's what pays your bills, allows you to hire new employees and get resources, and it's why you are in business. Never lose sight of this fact and work daily to improve your cash flow. If your business doesn't get the right amount of seed money (either through angel investors or venture capitalists), you'll likely run out before your next great idea becomes a reality.
Think about how you can improve cash flow every day. Devote time to it and think of it as a task. Ask yourself what can you do today to make more profitable sales? How can you start bringing in more cash without investing too much of your existing capital? Is there any way to make your business more appealing to potential investors?
Understand Your Break-Even Point
Every business needs to understand their make-or-break point, that is the point where you are making more than your business spends everyday. If you haven't already, calculate the amount of cash you need to break even and stay in business. This break-even point is not your goal, but the minimum your business requires for survival.
Just making your breakeven point allows no room for more expenditures like advertising, project development and hiring a staff to take simple tasks off your plate, leaving you time to come up with better ideas.
For more insight into projecting cash flows take a business course. Consider weighing the pros and cons of online learning vs traditional learning if you have limited time. The hours are flexible, and it keeps daytime hours free to run your business. Check out the infographic below to better understand your options:


Have a Goal or a Mission
Your business needs a goal or a mission. Something to point toward, and something for employees to rally around. It will set you apart from the competition, focus your internal efforts and give you an identity.
A mission isn't always a lofty, regal or complicated goal. Simple missions are easier to understand and relate to. Just make sure it's unique to your own business and well-defined in its scope. For instance, Albertson's mission is "Helping make your life easier." All the company's employees know that's their daily goal, and their customers know they can depend on Albertson's for a simple shopping experience.
Become an Expert in Delegating
As a business owner, you can't do everything yourself. You need reliable people around you. Delegate important tasks to competent employees to give yourself time to tackle the tough jobs. You'll need to find the best people you can, and pay them well so they stick around.
Look for top talent, and good character in potential employees, not just a skill set. People with good character will be loyal to you and do well because that's just who they are.
Keep these important things close to heart when you run your business and will have more success.
Sources:
15 Things every business owner should know
10 Truths Business Owners should know