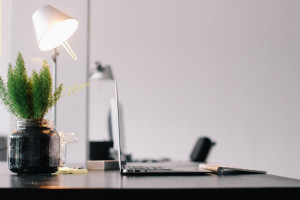 If you have a product that you sell, creating an online store is a great way to boost your business, and give customers access to your product even when they can't purchase it in person. It's also a good way to create a new and larger customer base. To get started on your eCommerce site, you'll need to start by designing the layout of the store itself, and then make sure you have an efficient, easy-to-use checkout system. You can do this without any experience in web design or eCommerce as long as you follow a few helpful tips.
Making Products Look Great Online
Selling items online is different from selling them in person in a major way that can impact your sales. Customers can't see the items in person before they buy them, so it is incredibly important that you make each item you have for sale look as good as possible online. This means taking quality photographs and presenting them in as professional a manner as you can. You should photograph most items from multiple angles, showing all sides of the product. You should also always include a brief, but detailed, description of each item. If you are selling something that comes in various sizes, include accurate dimensions. Don't rely on images to convey colors to your customers, either. Variants in screen brightness or computer graphics can make colors look different, so always include a color description as well. If you take the time to notice what you need to do to describe each item accurately, eCommerce can be easier than you think.
Making Checkout Easy
Once you have a handle on the best way to present your products online, you need to take care of the most important part of your ecommerce site, which is the checkout. If you can't get customers to go through the checkout process, you won't be able to make any sales. You can make this easier on yourself by downloading or purchasing a POS kit online. POS, or point of sale kits, will include all the aspects of eCommerce checkout that you need to make sales, collect payments, and even print receipts for your customers. Once you have your POS up and running, be sure to test it with as many varieties of payment as you have available. You need to run these multiple tests so that you know that, no matter how many different types of payments customers try to use, they will all work and you will make the sale.
Creating an online store can seem daunting, but there are easy ways to get started, and, luckily, there are great assets online to help you get set up. You can also find templates for eCommerce sites, examples of eCommerce sites that work well, and different types of POS systems that work well for different types of businesses. Testing your shopping and checkout process will allow you to troubleshoot before launching your site, ensuring that all customers, even the very first ones, have a smooth and easy experience as they purchase your products.